Tributosaurus Becomes SANTANA
Cinco De Mayo 2012 - Fitzgerald's
SET ONE
Black Magic Woman/Gypsy Queen
Jingo
Guajira
Trumpet, Ac Gtr
Wishing It Was
Ac Gtr
No One to Depend On
Se a Cabo
All I Ever Wanted
Kalyan on Drum Set
She's Not There
SET TWO
Marbles/Lava
Evil Ways
Well Alright
Para Los Rumberos
Trumpet
Everything's Coming Our Way
Ac Gtr
I'm Winning
Steve Smith Lead Vox, Ac Gtr
Soul Sacrifice
Oye Como Va
---

 Tributosaurus Becomes SANTANA on Cinco De Mayo!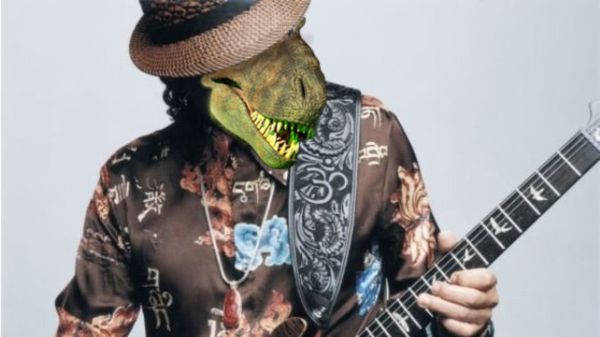 Spring is here, and what better way to celebrate than heading out to Fitzgerald's this Saturday night to watch a show under the stars?  That's right, we'll be celebrating Cinco De Mayo outside at Fitzgerald's!  And for this holiday, only one band makes sense : Santana.
From their breakout at Woodstock, through the latin-fusion records of the 70s and their pop emergence, Santana single-handedly brought latin sensibility to rock music in the early days, and has kept it going ever since.  These grooves will knock you out - we'll be joined by 3 percussionists (including our own Kalyan Pathak) to augment Dan Leali's fierce drumming, and Chris Siebold and Tom McCarthy will join us to capture that classic Carlos Santana sound.
Of course, Bill Fitzgerald knows how to throw a party, so there will be some latin inspired drink specials and food from Capri to keep your energy up all night long!  Rain or shine, we'll be rocking it outside, so come ready to dance - don't miss it!
Tributosaurus Becomes SANTANA - 5/5/12 - Cinco De Mayo Party!
at Fitzgerald's - 6615 W. Roosevelt Rd in Berwyn
Showtime is 8:30pm under the stars or in the tent - rain or shine