Tributosaurus Becomes Steely Day - 7/11/12 & 7/12/12
at Martyrs' - 8PM
Set 1
BLACK COW
Horns
ANY MAJOR DUDE
Ac Gtr
THE CAVES OF ALTIMERA
Horns
HEY NINETEEN
PRETZEL LOGIC
Horns
BAD SNEAKERS
PEG 
Horns
DOCTOR WU
Horns
GREEN EARRINGS
THE FEZ
THIRD WORLD MAN
MY OLD SCHOOL
Horns
Set 2
HOME AT LAST
Horns
TIME OUT OF MIND
Horns
BABYLON SISTERS
Horns
NIGHT BY NIGHT
Horns 
YOUR GOLD TEETH II
HAITIAN DIVORCE
Horns
JOSIE
Horns, Melodica
REELIN IN THE YEARS
AJA
Horns
GUESTS :
Colby Beserra - Vocals
Vince Clark - Vocals
Ingrid Graudins - Vocals
Sarah Young - Vocals
Vijay Tellis-Nayak - Keys
Pat Fleming - Gtr
Mike Cichowicz - Trumpet
Chuck Parrish - Trumpet
Nic Meyer - Saxes, Flute
Ed Enright - Sax, Flute
Steve Eisen - Sax
John Janowiak - Trombone
---
Tributosaurus X #12 : STEELY DAN

They're the greatest recording studio band of all time.  This month, we'll once again take them to the rock club.

Other bands may be technically more difficult for Tributosaurus to perform, but we consider doing Steely Dan the gold standard. This band was the clear choice for us to close out the Tributosaurus X year.
Ah, the Dan.  Those immaculate recordings are both a musician's aspiration, and nemesis.  How could anyone dare to sound that good, that perfectly produced?  We'll go the more absurd step and recreate those vocal harmonies, keyboard orchestrations, guitar sounds, horn parts, and drum fills live.  We fully anticipate a section in the crowd full of musicians, all with their arms folded expecting us to fall short.  It will be great fun not to.  We'll have as big a band as needed, the right tools for the right job. 

In prior years we've done two separate volumes of these amazing songs, 29 in total.  We could probably do an unprecedented third volume; the catalog is that deep and excellent.  Instead we'll cull our favorites from that 29 song herd, ranging from the debut Can't Buy a Thrill through Gaucho, the classic period's finale.  You can see those past set volumes on the Setlists page of the site, just click on 2003, and then 2006.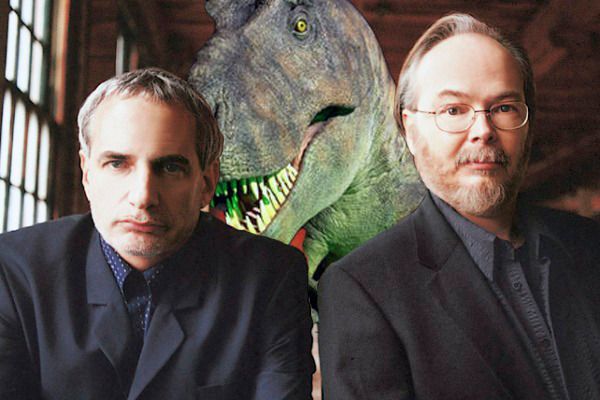 Tributosaurus Becomes STEELY DAN
Wednesday, July 11th & Thursday July 12th - ONE SHOW PER NIGHT
at Martyrs' - 3855 N. Lincoln Ave in Chicago
Tickets are available at Martyrslive.com