Tributosaurus Becomes Van Morrison
Saint Patrick's Day at BAC & Fitzgerald's 2012
SET 1
Jackie Wilson Says - CN/Horns
And It Stoned Me - LD/Horns
Glad Tidings - LD/Horns
Maire's Wedding - CN/Mando/Accordion/PennyW
Star of the County Down - SAME AS ABOVE
Satisfied - LD/Horns
Who Drove the Red Sports Car - CN
Crazy Love - LD/Sax Solo
Caravan - CM/Horns
SET 2
Moondance - CN/Horns
Crazy Face - LD/Horns
If You Only Knew - LD/Horns
Tupelo Honey - CN/Horns
Cleaning Windows - LD/Horns
Spirit - LD/Horns
Beside You - CN
Domino - CM/Horns
Wild Night - LD/Horns
Into The Mystic - CN/Horns

Guests : 
Liam Davis - Vocals, Gtr
Tom McCarthy - Gtr
Kalyan Pathak  - Percussion
The Paleolithic Horns

---
The St. Patrick's Day Tour - Van Morrison
It has become a Tributosaurus tradition on St Patrick's Day to pay tribute to Ireland's favorite son, Van Morrison.  One of the world's finest singer/songwriters, Van is always a ton of fun. This year, we are giving you a couple chances to catch the show...
We will once again be appearing at the Beverly Arts Center's South Side Family Irish Fest on Friday March 9th - a really great party for all our South Side fans...and this year, we're in the theatre.
Info available at : http://www.beverlyartcenter.org/
And we will also make our usual appearance at Fitzgerald's for their St Pat's Day festivities on the big day itself - March 17th - And this year it falls on Saturday, so no work to avoid on the 18th!
Info at : http://fitzgeraldsnightclub.com/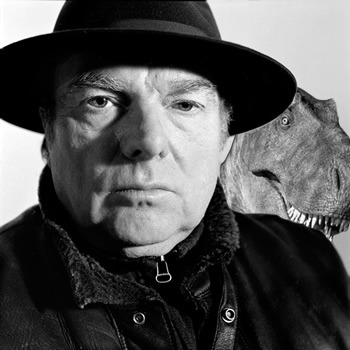 Slainte!