Tributosaurus is the Jurassic beast of multiple musical faces, and every month, the beast morphs into a different rock group. The finest musicians from Chicagoland join the core group to sit in…to sing and play songs they've wanted to cover all their lives.
Tributosaurus Becomes JOURNEY
The Journey show is close to selling out, so if you're planning on joining us, now is the time to get your tickets!  Why not kick off your summer with a bang as we finally all enjoy it in person?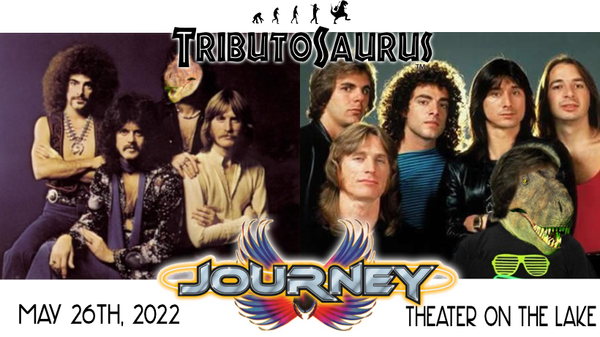 Power pop melodies galore, screaming guitar solos, iconic keyboard parts, and supersized background vocals are the order of the day this May as we take on one of the great hit machines of 80's rock - Journey! From their humble beginnings as a prog rock Santana spin-off in the mid-70s to their platinum-coated glory days, there's a little something here for everyone. You'll want to bring a lighter or 2 to this one too - for sure.

We know you have one - that one Journey tune that you absolutely love. The tune that you can't help singing along with as loud as you can as you drive to work in the morning, even though it's 3 octaves too high for you. And you're a little embarrassed, aren't you? Well guess what? WE ALL DO. So get over it and come belt it out with us. There'll be more hits than you can shake a sleeveless black concert tee-shirt at, as well as our usual sprinkling of deep cuts to keep things honest. We have a great lineup of guests like David Blamires, Alan Lewis, Chris Siebold, Steve Smith, Vince Clark and Paul Mutzabaugh to blow the doors off this one, too.

ROCK ON!!!
Tributosaurus Becomes JOURNEY
 Thursday, May 26th at Theater on the Lake - 7:30PM
2401 N Lake Shore Dr., Chicago, IL 60614
Tributosaurus Becomes Crosby, Stills, Nash & Young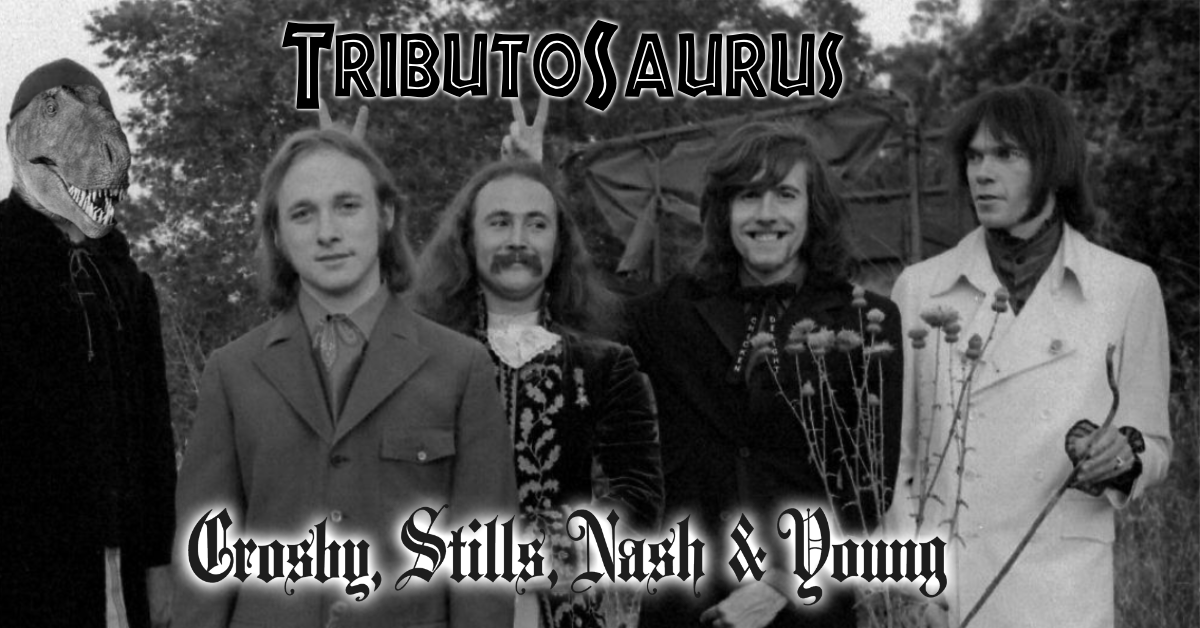 This is one of our favorite artists to cover, and perhaps the one we missed the most during COVID.  We have always tried to get at least one CSNY show in per year, and we are so excited to get back to it this June.
CSNY drew from some of the great bands of their time (Buffalo Springfield, The Hollies, and The Byrds) and formed what is truly a supergroup of American music, influencing not only music, but politics and popular culture. Their music is about coming together, about fighting for what's right, and about the joy of music - and we could all use these things right now.  We hope you'll come and join us and put the trouble of the world behind you for at least a little while and celebrate live music once again!
Tributosaurus Becomes Crosby, Stills, Nash & Young
Thursday June 9th & Friday June 10th - 7PM
ast Martyrs' - 3855 N Lincoln Ave, Chicago
Tickets available at Martyrslive.com
We become REM at the American Music Fest
The American Music Fest at FitzGerald's is an institution, and one that was sorely missed over the last 2 years.  So when the fest started firing up, we of course wanted to make sure we got in, and Will Duncan obliged.  We will pay homage to a great American band: a 1-hour special REM set on the Friday of the Fest in the club to help kick it all off!  And then you can stay and get a full night of some of the best live music anywhere, on 3 stages.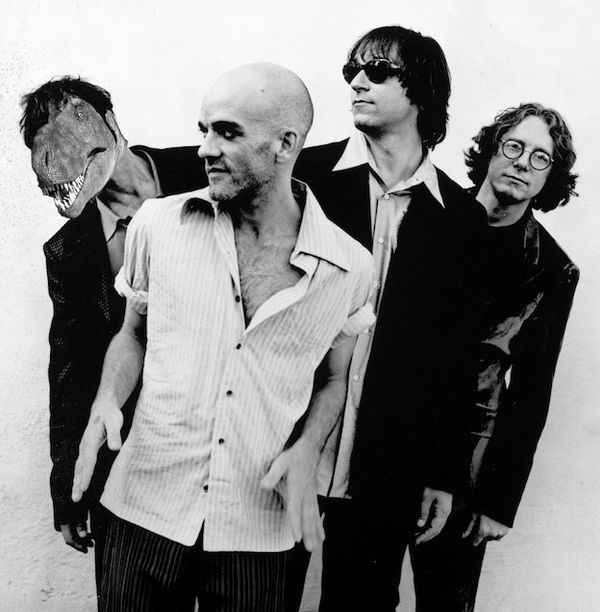 Straight out of Athens Georgia came a shy little rock band with jangling guitars and a mumbling singer.  They rose through college radio, rode an indie music wave straight into the alternative explosion, and carried fame and success as far as they wanted.  Then, they went out on their own terms.

Join us on at the FitzGerald's American Music Fest!
Tributosaurus becomes REM
Fitzgerald's American Music Festival
July 1, 2022 - 7PM - 1 Hour Set
Tickets available here -> American Music Fest Ticket Link