Tributosaurus is the Jurassic beast of multiple musical faces, and every month, the beast morphs into a different rock group. The finest musicians from Chicagoland join the core group to sit in…to sing and play songs they've wanted to cover all their lives.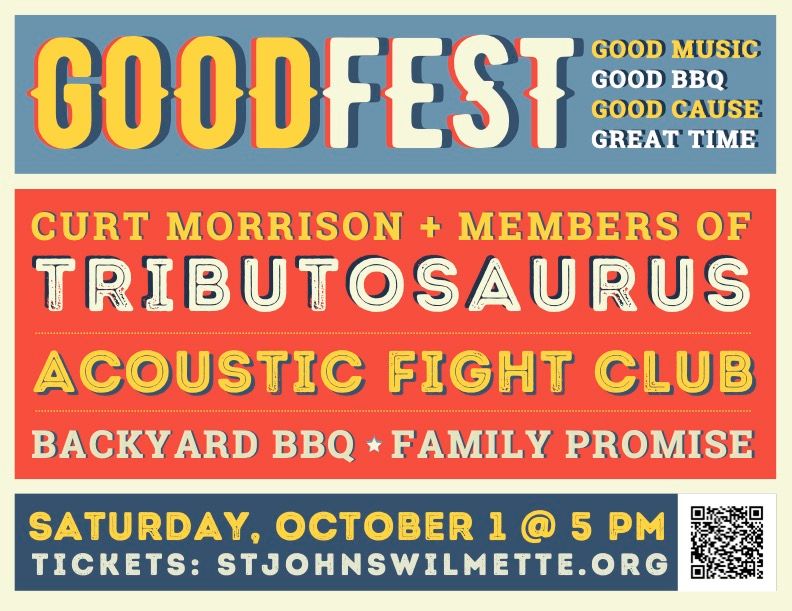 Come celebrate Octoberfest with Tributosaurus! We will be playing selections from our 20 years of shows. 
8 pm to 10:30 pm
Are you ready to get out your big suit this Halloween?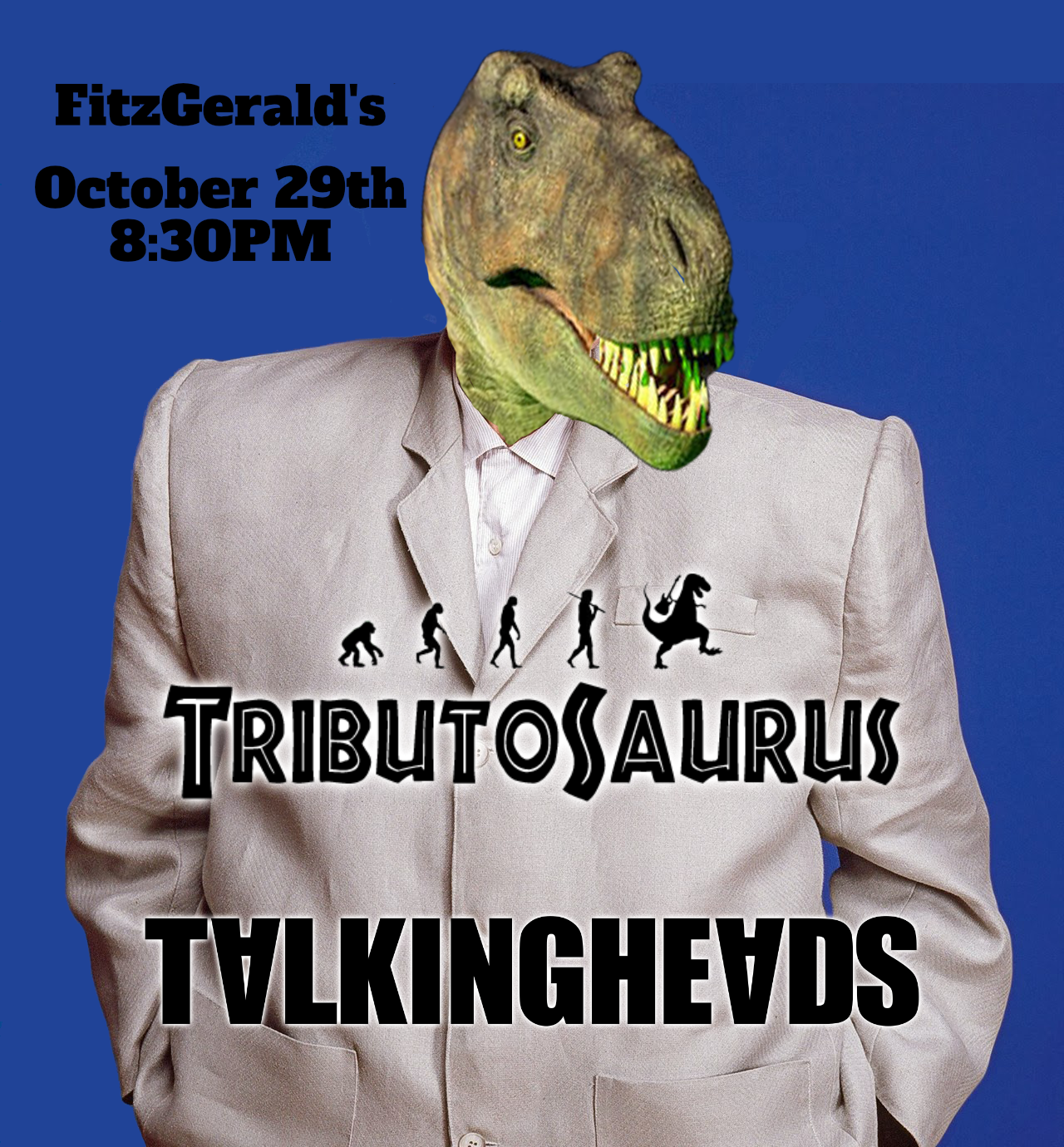 Join us at FitzGerald's as we inhabit the musical souls of David Byrne and company on Halloween weekend.  You will dance, we will play, and fun will be had.
You've heard the songs for years, noticing the unique mix of art rock, funk, afrobeat, and punk that made them the very embodiment of "new wave."  This music is high minded art that makes you think, funneled through killer grooves that make you move.  As always, we'll re-create the sounds diligently, with all the necessary instrumentation.  You'll see multiple keys rigs and guitars, and lots more.
Tributosaurus Becomes Talking Heads
at FitzGerald's - 6615 Roosevelt Road, Berwyn - 8:30PM
Tickets available: >>HERE<<